Harbor Bay Yacht Club's annual Robby's Voice Regatta and Fund Raiser was another great example of the club's commitment to fun and charity. The race, raffles, and shirt sales raised nearly $2,000 for Robby's Voice. The beautiful weather, lovely island music, and lively evening social brought an end to this year's planned club activities.
The Race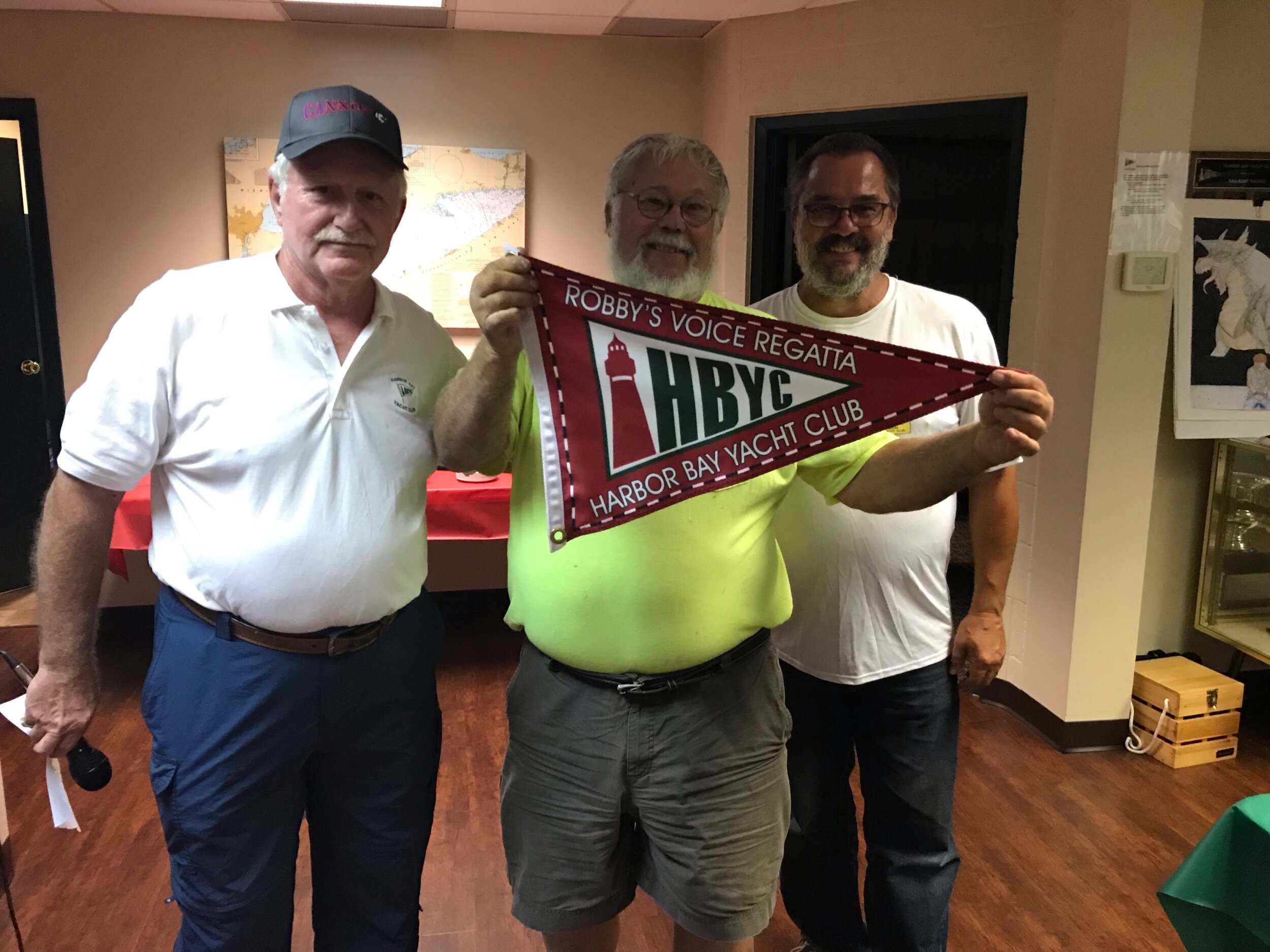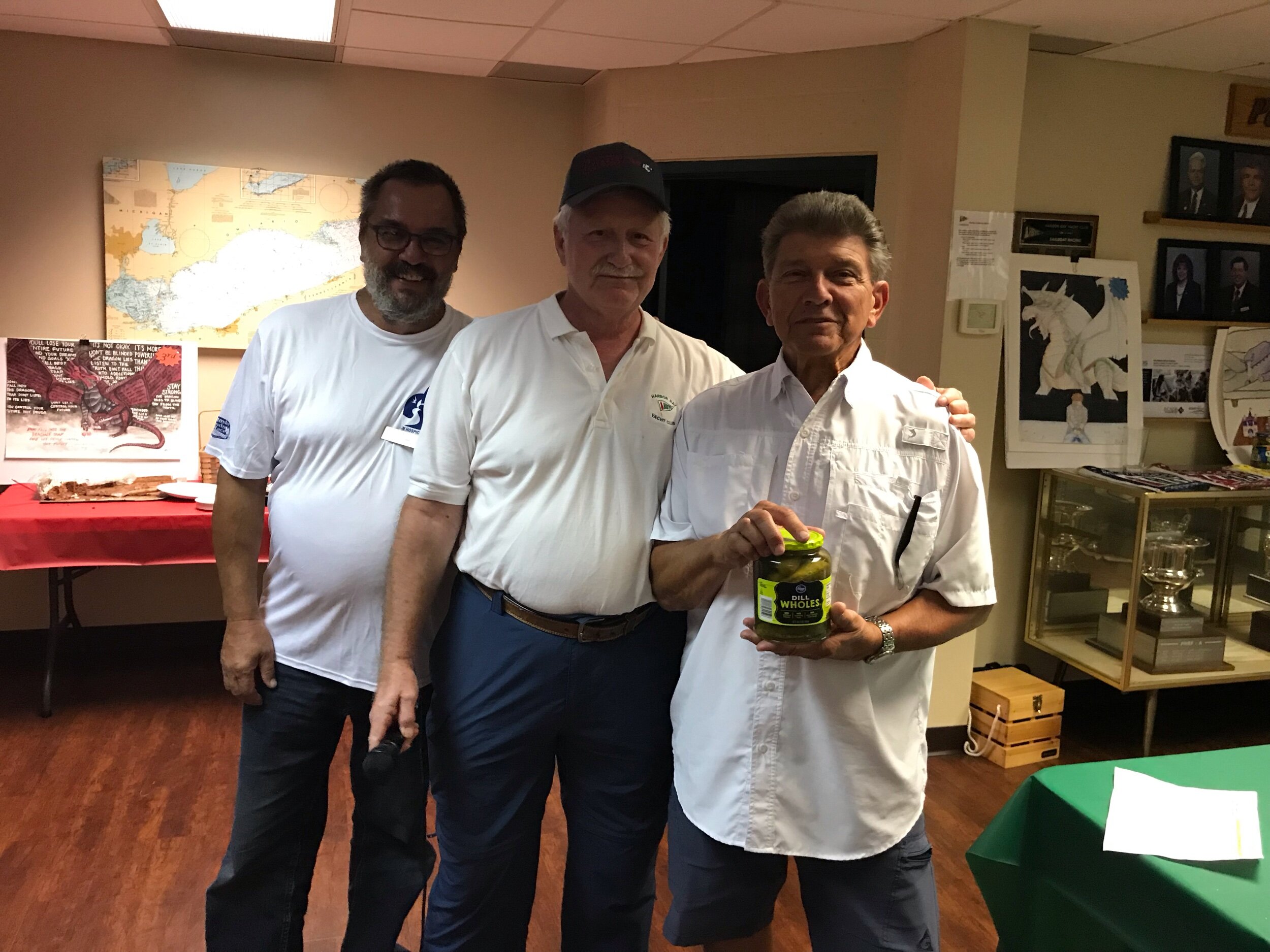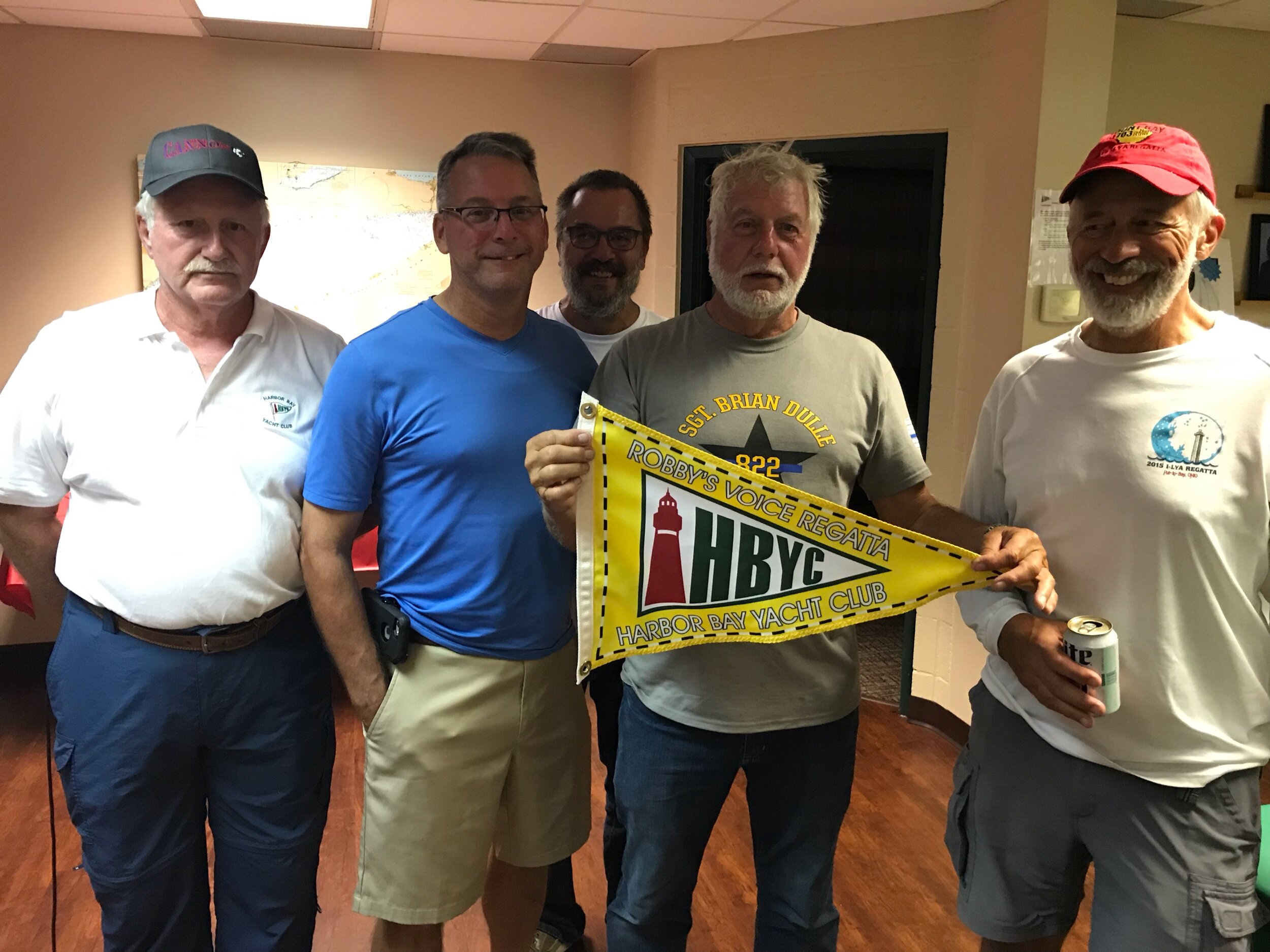 Six sailboats registered and made the first start on Saturday. Favorable winds and short courses allowed the Race Committee, Steve Gast, Russ Marcks, and Kevin Irwin, to start 4 races and make it into the marina to shower before the evening festivities.
Sandusky Sail Club's crack crew on Jump Start, Skippered by Bill Kellner took top honors by placing first in all four races! True North and Tortuga rounded out the top three with proud Skippers George Mountcastle and Art Harden; respectively.
The pickle jar was ceremonially awarded to Bob Brandt, Skipper of Fresh Aire.
Detailed results are posted on the racing page. Click here —-> 2019 HBYC Racing Results
The Party
The evening's social was serenaded by wonderful island music on the steel drum performed by Erinn Krebs. Her performance on the patio allowed for conversation and the evening activities to progress on interrupted. This was even true when a tuba (played by P/C George Harizal) arrived and joined the fun!
The evening continued with Bob Brandt giving the club an update on Robby's Voice and their continued fight in breaking the stigma of addiction in our communities. He thanked HBYC for their continued support and kicked of the reverse raffle. Nick Lewis acted as the evening's master of ceremony calling out the many "LOSERS!" And the big winners!
All in all a wonderful day and a great example of what this club is all about.